How to create great web video content ...
How to create great web video content –
next course date: 6th March


It is no secret that we live in an age of "information overload".  With more material being loaded onto the web in one day than someone would have been exposed to in an entire lifetime 500 years ago, there can be no doubt that we are entering the era of the "attention economy".
 
The explosion of new types of information online can be seen as a blessing and a curse. We both enjoy and drown in news, blogs, tweets, podcasts, photos, videos and interesting FaceBook pages. And the problem is only going to get worse, as more and more people discover the social web and start adding to it.
 
Therefore, human attention is now a scarce commodity, and, as business owners, we need to understand how to earn it.  This involves being in the "attention marketplace", being relevant, being up-to-date, and providing consumers with something valuable in exchange for their attention.  This will keep them coming back for more.
 
Self-publication on the web allows us to create visibility and credibility, but this will only lead to profitability if our content stands out from the "noise".
 
This training day is all about empowering you to create compelling web content, using the medium of video.
 
As a former BBC cameraman, this is a subject close to my heart and I have a lot of specialist insights to share with you.
 
This training day will show you how your compelling  video content can help you become a thought provoker, communicator, and connector on the web so that you stand out from the crowd.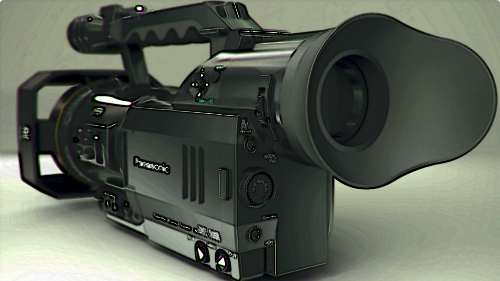 Discover how video web content "humanises" your business and facilitates people getting to know you and trust you.
Discover how this can drastically shorten the sales cycle!
Find out how to link topical items and issues in the news to your area of expertise.
Discover how being "social" with no business angle gains you new contacts and clients.
Learn how to think laterally to see content in everything you do.
Learn how to be your own evangelist and share your passion for what you do.
Learn how to create such compelling and engaging video content that you become the "go to" person for your area of expertise, product, or service.
Learn how, by sharing anything you consider valuable, you gain credibility.
Learn how being "you" on-line is your greatest advantage.
Learn how connecting and advocating others can also provide content.
Learn the five biggest video blogging mistakes and how to avoid them.
Learn how video blogging on your area of expertise, industry, product, or service sets you apart as a thought-leader.
Learn basic camera operation skills.
Learn how specific technologies speed this process up and help you distribute and aggregate your videos on the web.
As this training course is all about content, I will also be including the filming of a professional video blog or website introduction included in the price of the course.   This will include coaching from a former TV presenter on how to present yourself on-camera to the best of your ability.
 
Most people charge a minimum of £300.00 for a professionally shot video (when taking into account a professional set up, equipment, editing, and being hosted on a professional platform).
 
Therefore, at £399, including the training AND your video to take away with you, this training day represents excellent value for money.
 
As I will be focussing a lot of individual attention on delegates, there are only eight places on this course.
Please book early to avoid disappointment.
 
Course content:
Introduction to using video on the web.
Check your tech – camera equipment.
Basic camera skills
Creative use of video blogs – content generation and ideas.
Presentation skills
Distribution and aggregation of your video.
Record your video!
 
Next course date: Friday 6th March