Social Media Misconceptions 4 : All businesses can benefit from social media marketing ...
This is my fourth in a series of blogs about Social Media misconceptions.

I think it is true to say that not all businesses can benefit from social media especially if they think of it as just another marketing channel.

Neither is social media a panacea for businesses who are struggling with their marketing or a poor brand awareness or image.

A poor social media strategy implemented without any thought as to how to align it to your business goals could actually have a negative impact on your business.

So it is important to understand the social aspect of the web and think about how your business can be part of the on-line conversations. By their very nature, conversations are two-way dialogues, and involve a level of engagement.

Traditionally, marketing has been a one-way broadcast where companies bought attention with big budgets. Now it has to be adapted to fit a new model where attention cannot be paid for (SEO, PPC, Google Ad Words), it has to be earned.

And the secret to earning attention? Simple: great content is a big factor. But it is not the be all and end all.

You have to be in the conversation. You have to be "present".

Co-Chairman Alex Bogusky of Crispin Porter & Bogusky summed it up when he stated: "You can't buy attention anymore. Having a huge budget doesn't mean anything in social media…The old media paradigm was PAY to play. Now you get back what you authentically put in. You've got to be willing to PLAY to play."




Attention is a scarce commodity in this on-line world where we are literally deluged with information from all quarters - text, video, audio, pictures - the torrent of information is mind-blowing. How do companies overcome this?

I like to draw an analogy with a pub to explain this.

Imagine a local pub as a metaphor for the social web. There are a group of people who all know each other all chatting away and sharing information.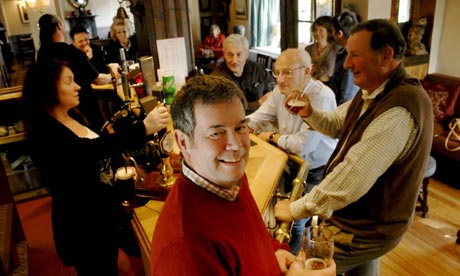 An unknown person walks in with a bullhorn and shouts "Hey there, I've got the latest product you need".

I think you can imagine the reaction and it would not be a favourable one!

However, if someone walked into the pub, introduced themselves, and got to know the people in the community, then, after a time, they would be accepted as part of the community. If they then listened to the community, they would get to know what products and services the community actually wanted. They would then empowered to influence the community and help them find their way to their products and services.

Successful social media engagement by companies exchanges marketing for find-ability and influence. Enhanced business transactions will be a by-product of that, but should not be the primary focus. All companies must learn to listen first before presenting their business message. That is why blasting out your latest PR release is a complete waste of time. A one-way twitter stream of your marketing messages is also pretty pointless. Your influence on the conversation will be minimal at best and derogatory at worst as people will associate your business with "spamming". Hit and run posting on forums is another common mistake. I call it "chum and run" as it is so obviously a marketing exercise with no interest in listening to the customer or engaging with the community.

If someone has commented on your blog or replied to your tweet, they are paying with their attention. Whilst not being a monetary transaction, that attention must be acknowledged and the relationship built on in order to convert the attention to an action - whether that be clicking through to your website or buying your product or talking about your product/service with someone else (advocacy).

Software company Genius.com reports that 24% of its social media leads convert to sales opportunities.

Socialnomics blogger, Eric Qualman, said: "The good companies know that social media has to be integrated into everything that they do - it is a part of their overall strategy since it touches every facet of the business."

So, unless you are committed to joining the conversation and buying a round of drinks at the bar, then The Social Media is probably not your kind of pub.

Thank you for reading my blog. If you have got value from it, then I hope you will consider joining me at one of my upcoming events:

Our next property/social media networking event is taking place at the Holiday Inn, Guildford, on 23rd February. I will be presenting a new talk entitled "Business blogging mistakes and how to avoid them". You can find the full details >>> here.

On 6th March, I will be running a brand new training day called "How to create great web video content". Each delegate will walk away with a professionally shot video to use on their website, blog, or wherever they choose.

On the 12th March, I will be running my ground-breaking course "How to implement a social media strategy for your business" which was sold out this past weekend. Full details >>>> here.

You can read my previous Social Media Misconceptions blogs >>> here.
Regards N